OPENDESK STOOL
DESIGNED BY David Steiner, Joni Steiner
Stool is a scaled up, full adult height version of the Edie Stool and also doubles as an occasional or bedside table. Like the rest of the Edie Range, it has prototyped the use of lego-style friction fastenings.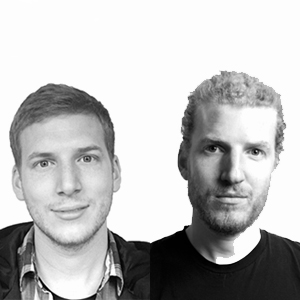 David Steiner, Joni Steiner
David and Joni Steiner
David and Joni Steiner are London-based designers and brothers. Their work is underpinned by an inherent fascination with materials and manufacturing processes.
David is a product and furniture designer, with his own studio in East London. Joni is an architect & co-founder of Opendesk - where he leads the creative direction and design.
Together, they co-designed the initial range of Opendesk furniture - including the Edie stool - which was designed for their niece, Edie.
DOWNLOAD
WEBSITE